Moorestown

High School




Class Of 1961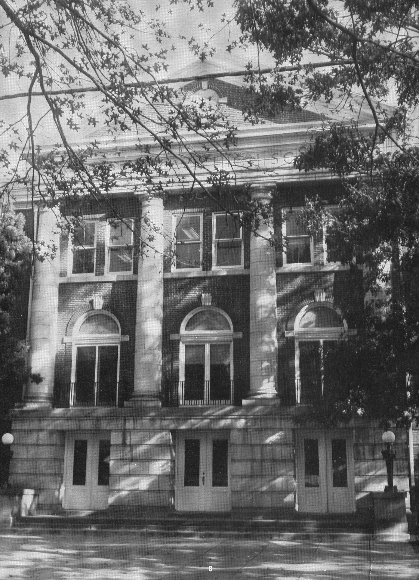 THE AGONY & THE ECSTACY
57 years ago, there we were: You aim the ball and it hits its mark. A teacher raps the chalkboard with his yardstick. Someone rattles a lock on his locker. You feel disappointed. He called you? You feel excited. Today was the best ever. You feel embarassed. You failed. Did she really say that about you? You finally made it.
Oh no, now I WILL be in big trouble
…Oh, the angst!
75TH BIRTHDAY BEACH-BASH REUNION
After struggling with reasons for not attending and again with as many reasons for joining the reunion --- we are grateful. On August 16, forty members of our class made it to Long Branch, NJ on the beach, under the palm trees. Beginning with a noon hoagie party at John Hunt's backyard, we continued to celebrate our collective 75th Birthday year as the dusk lit up our dinner party as it was well-served by the staff on the beach. A fantastic cake (please see photos) brought the celebration and dancing to a sweet ending! Breakfast at Amy's Restaurant was enjoyed by some the following morning.
While we need to live in the present, our own history always has an impact on who we are now. Thrown by youthful hurts and victories each of us weathered a lot at MHS. We found that we are still learning about life, compassion and forgiveness. Celebrating together was a great experience. Thank you to each of you who inspired the beach party. It was a hoot.
PS Some mention was made of a Moorestown MHS Reunion in 3 years to happily celebrate life 60 years after graduation!! We even have several volunteers. Sign up now!
PPS It seems important to note here that until next year, Ted Marshall and Judy MacMillan have not as yet attained your wise old age. LOL
ANNOUNCEMENTS
Well it's been almost 3 weeks since our 75th Birthday Bash and I'm still finding sand in places I can't say ! I would like to thank everyone that attended and a special thanks to those that contributed to the success of the event .The Class of 61 has many wonderful members which was so evident at our special evening on the beach .
My daughter said to me that our 75th Birthday is a huge and special occasion and why don't I get my fellow classmates together to celebrate . So I called Cheryl , then we called Dean and Judy and we all agreed without any hesitation . That was in late January , plenty of time . So we said lets do the beach as we spent a lot of time there in our High School years . So off and running ,Cheryl's neighbor had a connection with the Ocean Place Resort and Spa so we set that as a location . Next came many conference calls , organized by Dean who also handled the bank account and the on-line message center . Judy supplied all the contact information from our 50th reunion and many contributions came from e-mails and tele- conversations with classmates . I don't think Dean needs to hear from the rest of the committee for a while and deservedly so !
So I had to do something so I thought a luncheon with hoagies and Tasty Cakes would bring back many memories of our High School years .
Bob Reese was a big help recruiting our Maple Shade classmates , who turned out in large numbers , and who helped clean up after the luncheon and even found my Zip-Lock storage bags and put leftovers in the frig . I was impressed .
The evening was spectacular and I know everyone will have special memories forever ! I spent most of my time with many classmates I didn't know real well in High School and had a great time getting to know them better and catching up on our lives .
We also need to give recognition to some benefactors who had other last minute obligations and couldn't make it . Thanks to Walt and Linda Gromada , Tom and Marie Wittman and Terry and Virginia Bridge , we appreciate their gracious waiver of there deposits . Thanks guys .
The following morning was also great with breakfast at Amy's for a small group of us . Sue Kavanaugh showed a picture of our first grade class at Moorestown Friends School of which we were both members , Yow !
And just to make things even more interesting Eric and Ann Mills had some time to kill after breakfast as they were waiting for their daughter and family to show up as they had rented a house near the beach in Long Branch for a couple of days . Bingo when they got to Amy's we went back to my house and broke out the hoagies , beer and Tasty Cakes . Party on , another great time .
I could go on even more but we can go over that at the next reunion . Go Quakers !!!!!