Moorestown

High School




Class Of 1961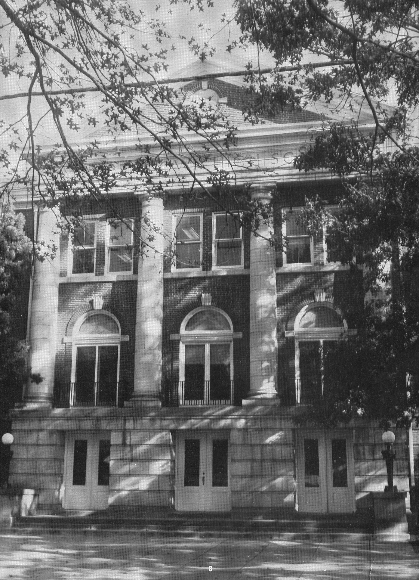 61st REUNION FOR CLASS OF '61
YOU, CLASS OF 1961, ARE INVITED WITH YOUR MATE to our 61st reunion gathering on Saturday evening, October 8, 2022 at Bill and Lisa Brady's capacious home with much out of doors to roam & eat in. (bring your bug spray)
11 Kendles Run Road, Moorestown, NJ 08057 for fun, old-times sake, food, and friendship!!
AUTUMN IN MOORESTOWN DAY---Saturday, October 8, 10 AM until 3PM will once again feature booths, live music, food, free festivities, classic cars & sunshine. (Be sure to get in touch with your buddies ahead of time so you can meet up.)
Check for MHS ALUMNS milling around in front of Community House, or among the classic cars. Look carefully, maybe they are eating lunch
in front of Passarella's tables on Main Street...
FOLLOWING THIS, at 4:00 PM, we look forward to gathering at Bill and Lisa's home and beautiful backyard for food and refreshment to reunite with those classmates we have long-remembered.
Watch for the Tiki Torches and lush green trees,
and a home covered with burgeoning bushes and ferns and a creek babbling along in the back...that is where we will be waiting to see our classmates.
Borton Landing Road, turn left onto Creek Road, 2nd Street on right is Kendles Run go past second circle look to the right...brick parking... Welcome!!
~~~~~~~~~~~~~~~~~~~~~~~~~~~~~~~~~~~~~~~~~~~~~~~~~~~~
WE ARE WATCHING THE HURRICANE WEATHER WARNINGS AND PRAYING
FOR ALL THOSE IN ITS PATH.
PLEASE DO WHAT YOU NEED TO FOR SAFETY. OUR PRAYERS ARE WITH YOU.
Your faithful reunion committee
________________________________________________________________
Attendees [ vaccinated & boosted, please]:
LOOK WHO WILL BE THERE!
1. Susan (Kavanaugh) Nagy 2. Kay & Dean Kinsey 4. John M. Schwartz 5. Judy (Taylor) & Bob MacMillan 7. Karen (Morris) Bruner 8. John Hunt 9. Lisa & Bill Brady 11. Cheryl (Gibbons) Bartholomew 12. Anthony (Tony) Walton 13. Dale (Ellis) Hocking 14. Marilyn (Miller) Stulpinas 15. Barbara & Bob Rees 17. Doris Farace 18. Susan & Ted Marshall 20. Pauline & Don Wood 22. Jane (Hackman) & Bob Paulishak 24. Gini & Terry Bridge 26. Jim Fennen 27. Jim Liston 28. Joyce & Joe Buss 30. Pat (Willis) Enolik 31. Ann & Rick Mills 33. Susan & Ed Rynex 35. Elaine & Bill Sheldon 37. William (Bill) Laubenstein 38. Barbara Salvatore & Don Munson 40. Bonnie (Yundt) & Jack Haag 42. Carolyn (Kelley) Kosdemba & Bill Sheppard 44.