In Memory
Judith A. Seeman (Pyle) VIEW PROFILE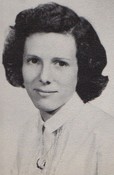 On Tuesday September 26th, 2017 our classmate and friend, Judy Seeman (Pyle) passed away after being hospitalized for a month. It was just a year and a half ago that her husband, Ron, died suddenly.
Judy and Ron were already a couple when in their sophomore year they came to MHS. Judy was a little "spit-fire". Her tall "steady" and she complemented one another and were fun to be around. They were married in 1965 and I was honored to be in their wedding. They lived in the Maple Shade area until they moved to Southeast Florida in 1981 along with their daughter, Joyce (1967). There Ron had several businesses, his favorite being a marina. Judy shared his love of boats and fishing. She worked for a boat dealership.
Early in 2006 Judy was diagnosed with stage 4 colon cancer. Together she and Ron battled the disease and were blessed with the birth of their first grandchild, Kyra, that fall. Grandson, Kyle, joined the family seven years later. A move to Tampa in 2015 brought them close to family. It was only one year later that Ron passed away. Judy filled her days lending a hand to neighbors, helping Joyce with her busy family, and cheering on her grandkids at their activities.
Unable to contact Judy after Hurricane Irma, I called Joyce and received the sad news that Judy was ill and was losing hope. I think that she believed that her cancer had returned and she did not have the strength to fight it again. I visited her in the hospital and we reminisced about MHS and our friendship over the years. We talked about her precious family and how proud she was of them. I pray that something I said gave her some peace and hope. I kissed her forehead and told her that I loved her. She told me that she'd see me again, and I'm trusting God that she will!
Submitted by Sandy Morrow Pinnel
Click here to see Judith A.'s last Profile entry.